Sophie hired me for beautiful portraits as a gift to Johan. I usually say no to the assignments but when I felt I could do something special with Sophie and that I got free hands-I decided to say yes.
We booked a suite at Häringe Castle, I usually suggest Häringe as I find it an inspiring environment for the assignments. Also, I can move around free there after being hired on numerous occasions by former owner Jenny Baker.
Sophie's girlfriend joined as driver and company. They emailed the day after they had a fantastic dinner with Champagne and checked out after a good night's sleep and breakfast in the sun on the terrace.
We decided to make an album with a few selected genuine photographs as well as a Fine Art Print that was framed with a heavy black wood frame and reflex-free art glass. So beautiful and maybe it will be included in the upcoming exhibition 2020.
Exclusive, classically beautiful.
Last Saturday they got married at Högberga Gård and Sophie now e-mails and wishes that she has a sick satisfied man.
She attached a fresh image of happy Johan.
I show a little glimpse here as well as some pictures "Behind the scene".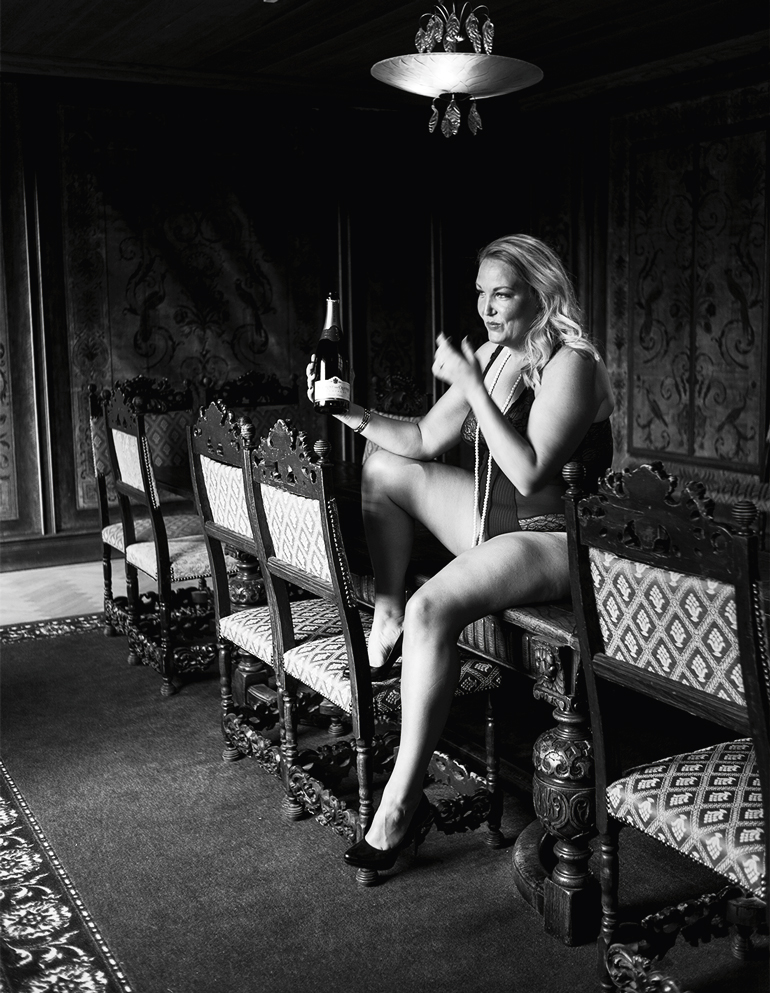 I met her friend at the wedding last Saturday, she said she never thought Sophie would dare go out in her lingerie. I think the photograph is super-cocky-conference guests sit on the terrace and have lunch while I place Sophie on the stone table just below. That must have been some show …