I found some brochures today while I cleaned my office. Nice memories from returning clients and also from my first exhibition.
I emailed with Therese & Takashi today about my work on their wedding book. They are one of my London couples who hired me for their wedding. Therese tells me that now they are moving into a Norman Shaw house, always fun to get along with clients' life trips and I love to hear from them and hear about their life-saving events.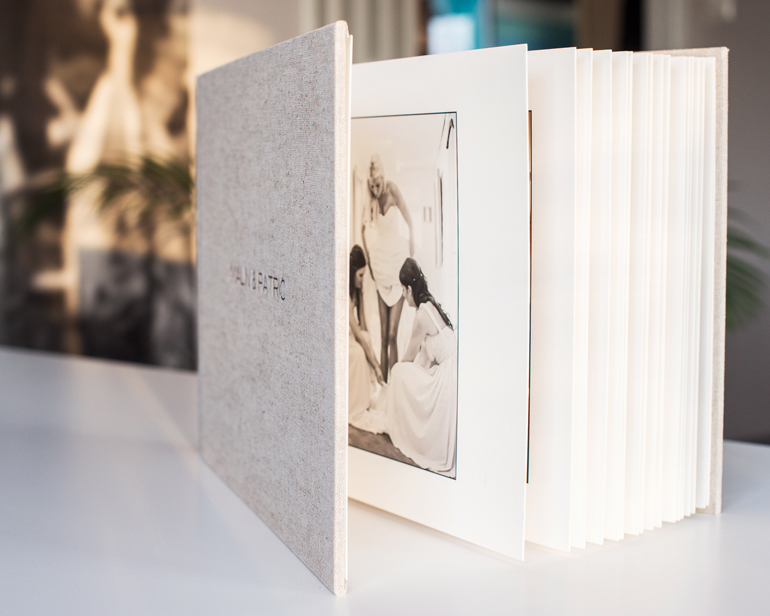 Jenny Baker (formerly Ljungberg) is also a dear client, today  I received a nice card showing the story of the family's year. I placed it on my fireplace. Jenny and her husband Jonathan have built a house in Beverly Hills. The girls are growing big so fast now, Sienna whose birth I got the honor of photographing being a schoolgirl. The other night, I surfed at Netflix and found Jonathan's movie Inconceivable. He is a producer and director, and also has one of the roles in the movie. I also saw Nicholas Cage and Fay Dunaway, I saw Jenny in a clip, Sienna has a role, and also Jonathan's daughter Trease participates in the film. I was offered to come to the studio Paramount pictures in Hollywood and photograph but I have my life and family here, still very nice to be asked though.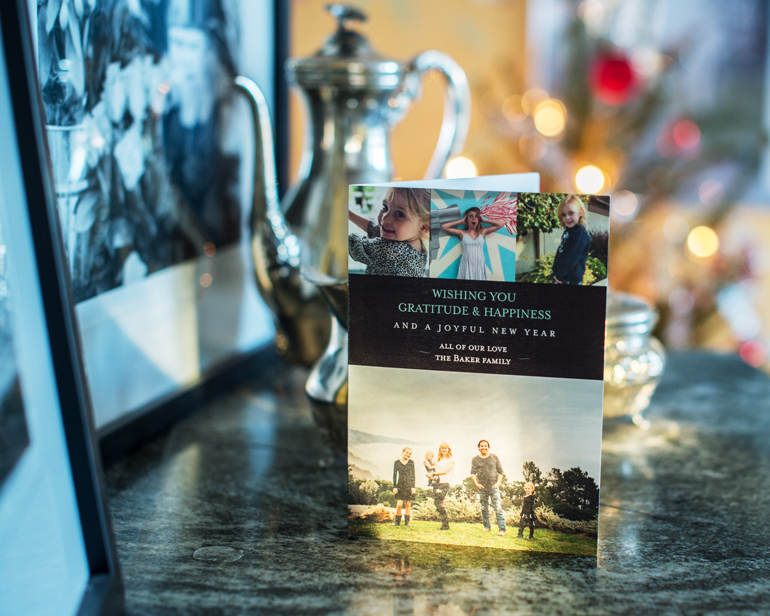 On New Year's Eve, I decorated the table with my candelabra and saw that Katharine Hepburn reflected in my photograph "Dark fairy tale" from the Biological Museum, magical, I am so happy to have my photographs back home from the last exhibition. My neighbor and mentor Bertil Hagert (also called Santa) caught Katharine in Venice in 1956. He was hired from a film company in Hollywood to document the movie Summertime. Before Bertil died I got access to his negatives and blew up one of the pictures in large format. It feels nice to know that I am alone hawing that picture. He struggled, as all of us photographers do, but unfortunately did not get noticed while he was alive. Unfortunately, it is common among photographers that they are "discovered" only after their death. I am so grateful that I can exhibit my private photographs, feels fantastic and I often think of Bertil with gratitude.
Christmas was nice and quiet with warming fires and chocolate. Here I am joined by my Scottish dog Tom Hanks who loves when I make a fire.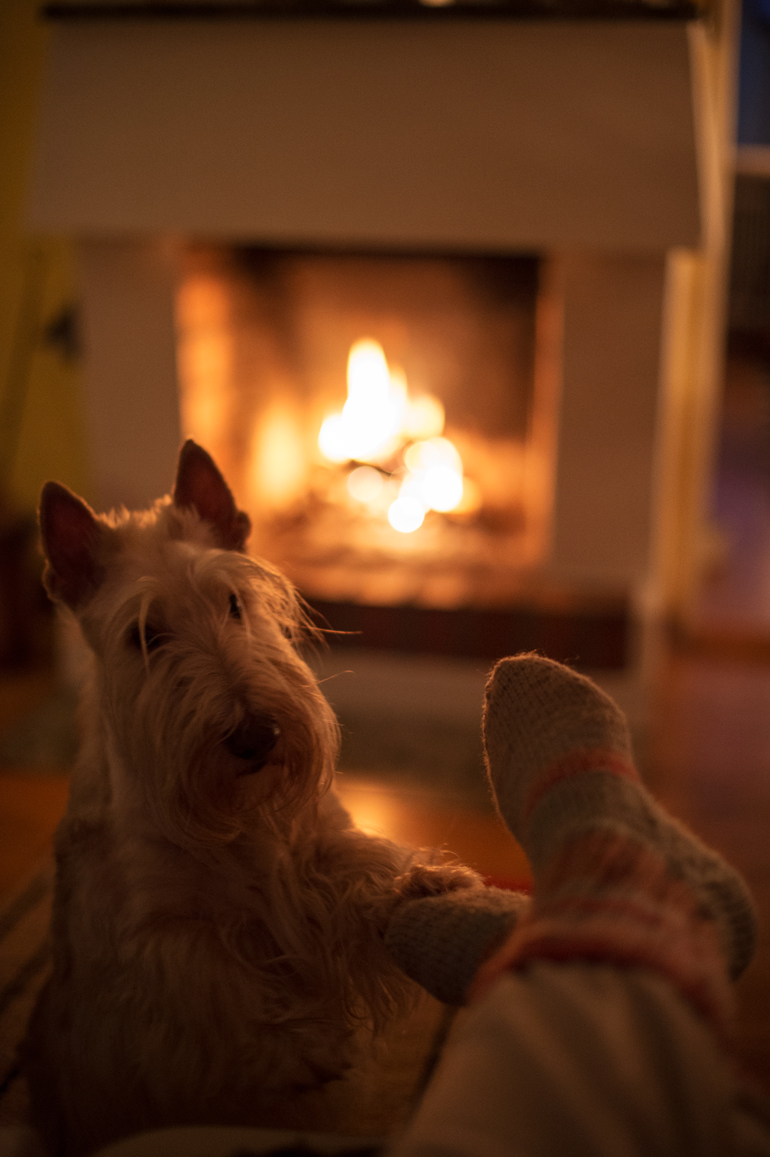 When I walked around the house putting out lights on Christmas Eve I saw the Santa mask under my photograph "Crime Scene" , somehow it felt like an exciting setting and I tok a picture. My son Martin has been a "Santa" for the neighbor children during the evening and forgot to bring the clothes. The photograph "Crime Scene" was put down from the exhibition at Ulfsunda Castle, considered to be to realistic and frightening … I was delighted with the reaction – that's exactly what I am aiming for. I think it is very beautiful in my home.
Torbjörn Blomqvist, the owner of Ulfsunda Castle, purchased my photograph "Kissing Couple" 100×140 cm for his private art collection, it is said that his collection is very nice, and now he also has a photograph there.