What a wedding and such a nice assignment. Traditional Greek music and champagne in limousine, wonderful and inspiring wedding party. Natalie & Marco tied the knot June 8, 2019 and I was happy and proud to capture it all. Strong emotions, lots of love, great friends and champagne. They married in Katarina church and Natalie's aunt performed the wedding, so emotionally. Minutes before the wedding ceremony, Natalie and her son Mio put flowers on her Dad's grave. When we met over a cup of coffee a few months ago, Natalie told me that her Dad has passed away. He always use to say that the day you marry I will go to the bank and borrow money so that you can have your dream wedding. When she told me that her Dad is buried at Katarina Church, I suggested that she can put flowers on his grave, to be a part of the wedding.
They still danced when I went home with full memory cards. Here is a small glimpse from the day, they wish that I only show a few pictures as they want to keep the rest private.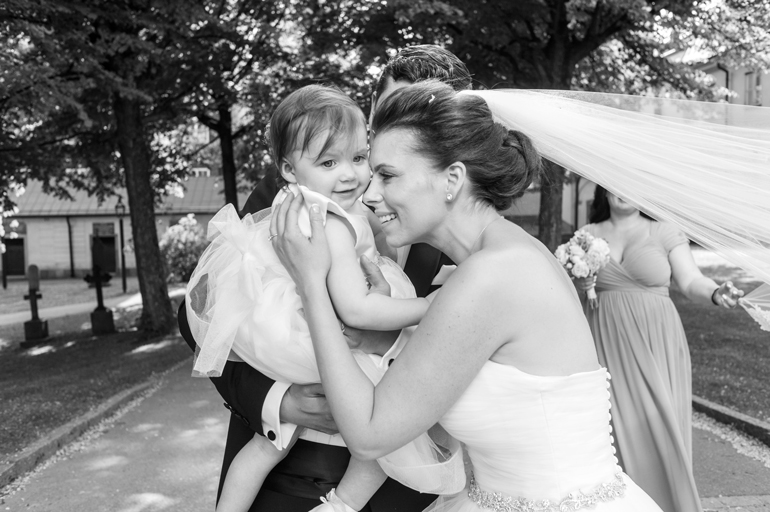 I was so happy for this sms when delivering the pictures:
"Hi Kicki, If you have some nice pictures of me and my son or both son and daughter please send via sms as we are flying  to the family on Dad's side in Greece at wednesday, they all live there so no one was attending the wedding and I would like to show the pictures and sms those who have mobiles:)
"And !! You're a fantastic photographer Kicki! Absolutely wonderful! And we do not regret a second that it was you who photographed our day.